Baby Spinach, Apple & Feta Cheese Salad Sans Dressing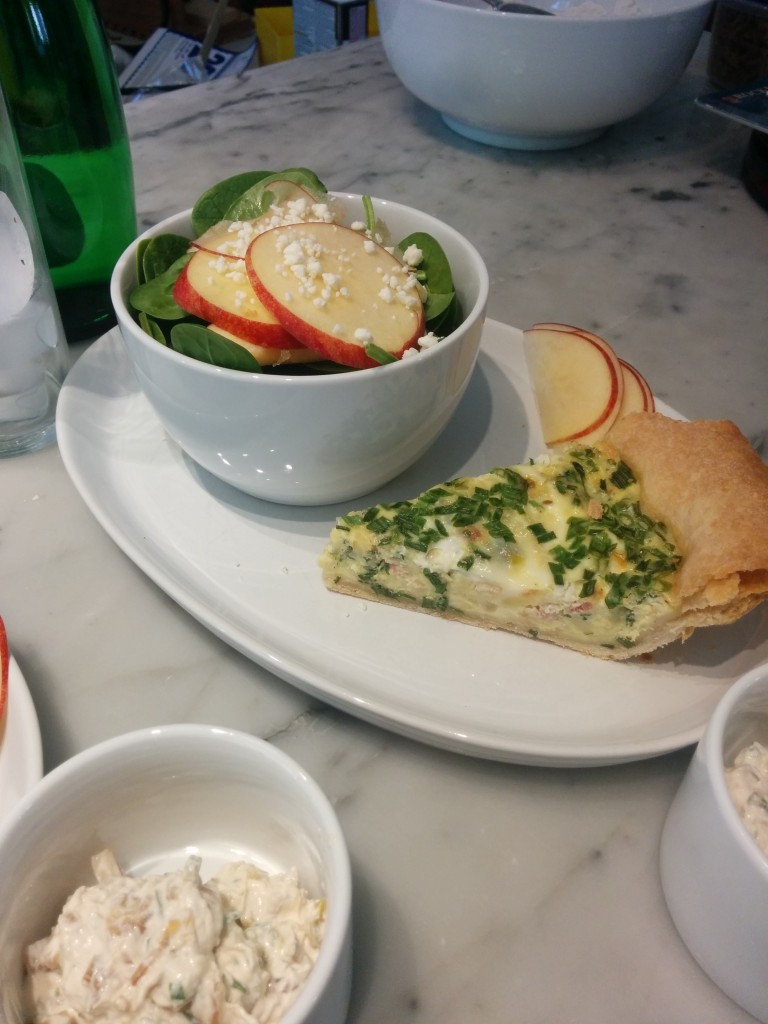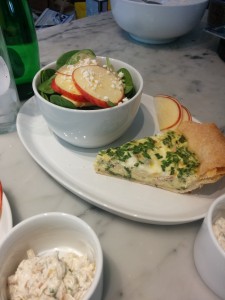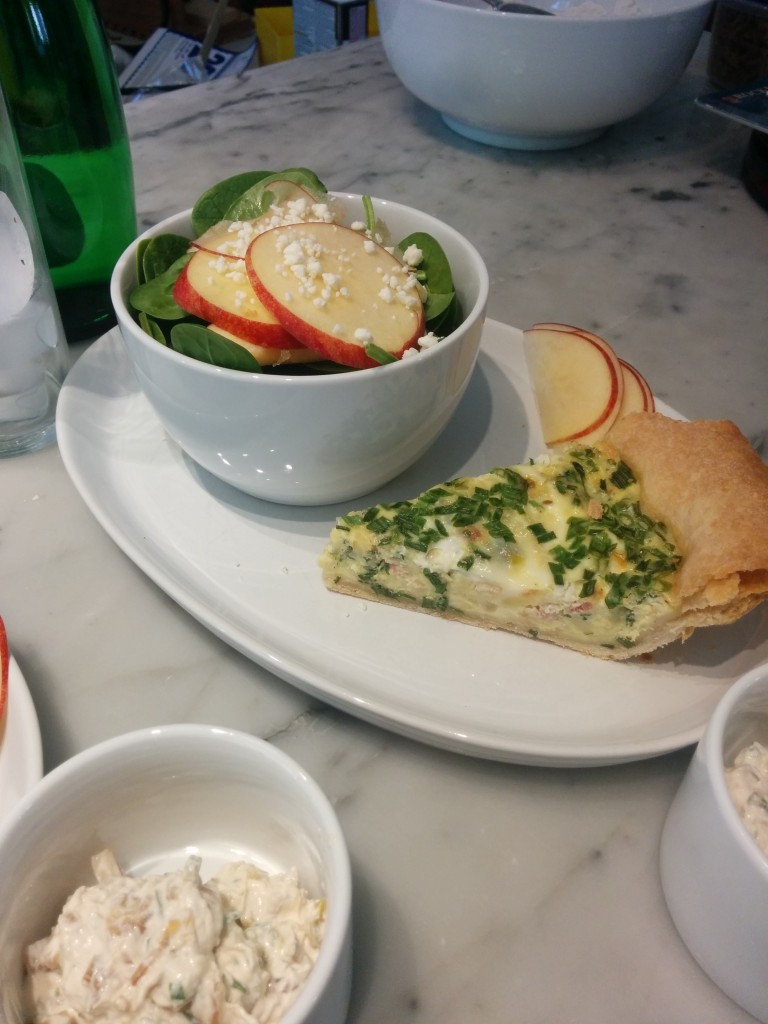 I do not understand the American obsession with a) "having salad" as your meal, and b) drowning it in dressing.
It's salad.
It's not rocket science.
A quick salad is a work of art in its simplicity, especially when it is an accompaniment to a dish (as all salads should be) rather than the focus dish.
This baby spinach, apple and feta cheese works without any dressing having just enough moisture contributed by the juiciness of the apple and just enough saltiness contributed by the sprinkle of feta cheese.
Remove the stem ends from the baby spinach

Pat the spinach completely dry with paper towels

Take half of an apple and cut off between 8 to 10 gauzy, wafer thin, almost transparent slices at the widest part of the apple

Dice the remainder of the apple into tiny little pieces about 5 mm on a side

Divide about 1/3rd of the spinach between two bowls

Sprinkle about 1/3rd of the feta cheese between the two bowls

Sprinkle in about half of the diced apple between the two bowls

Place another 1/3rd of the spinach on top of that, split evenly between the two bowls.

Then sprinkle in another 1/3rd of the cheese and the remainder of the diced apple, again, dividing between each bowl

Layer on the remaining 1/3rd of the spinach,

Place half of the water thin apple slices on top of the spinach in each bowl,

And sprinkle over the last of the feta cheese
I usually guess-timate the amount of spinach to use. Empirically its about two cups (chef joke) or three large handfuls.
The trick to getting this salad right is to build it in layers so that you get flavour all the way down, not just at the bottom or the top.
If you are feeling reckless, serve with a small side of honey Dijon salad dressing. Personally if I am eating salad, my salad dressing of choice is an Italian Lambcrusco in a tall, fluted glass.